What Does a Social Media Background Check Tell You?
September 27 2021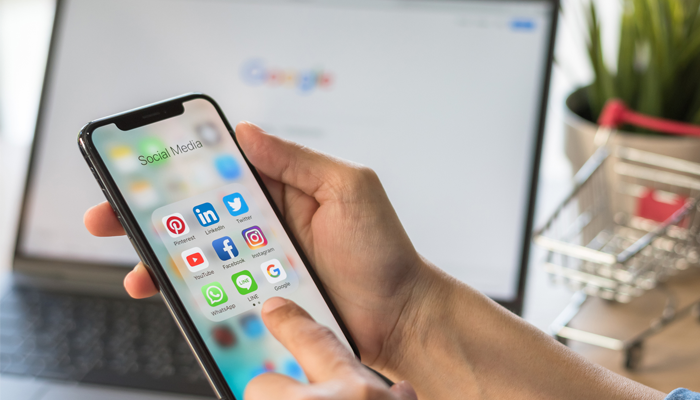 By 2025, it's projected that there will be almost 4.41 billion social media users worldwide.
With so many new platforms available and the transparency that social media provides, social media background checks are becoming increasingly popular in the HR world.
According to CareerBuilder, about 70% of employers use social media to screen candidates during the hiring process, and about 43% of employers use social media to screen current employees.
When you think about social media background checks, you might think about the pictures or statuses posted. But they can tell you so much more than just that.
Personalities and Behaviours
People like to share their lives on social media. As a result, employers get an in-depth look into how a candidate acts outside of work.
You can learn about their hobbies, how they like to interact with other people, and how they spend their free time outside of work.
This information can inform you about whether a person is well-connected and well-liked within their network, which shows their credibility and reliability.
Ethnic and Religious Backgrounds
While you cannot discriminate against candidates based on their ethnic and religious backgrounds, learning this information can tell you the beliefs and values of your candidate.
It can tell you how candidates act and how they project their opinions onto others which is important when considering the culture fit of the candidate and company.
However, it's important to remember that you shouldn't form biased opinions on a candidate based on their ethnic and religious background.
Toxic Behaviours
Toxic behaviour relates to everything from inappropriate comments to illegal actions.
A candidate that demonstrates toxic behaviour in their personal lives will also likely display signs of aggression at work.
Learning about any behaviours that might be potentially concerning can help you improve your workplace safety and build an environment that's open to collaboration.
Background and Qualifications
Your candidate might have listed that they have a Ph.D. in law, but a quick social media search might reveal that they don't have that educational background.
You can also find information about the experiences of a candidate, the professional or volunteering initiatives they contribute to, and if they have any side projects.
All this information is useful to verify the accuracy of applications and further determine if candidates are qualified for the job.
Their Image
Most people forget that their social media profiles are easily discoverable.
Does your candidate show a professional image? Do they reveal anything potentially concerning or compromising about themselves? Do they have a good circle of friends?
A candidate's image and reputation often indicate how they will act as an employee of your company.
At Triton Canada, we have the solutions and techniques to help you conduct quick and accurate social media background checks. We support you through your hiring process and organizational needs so you can feel confident about who you hire.
Call us at 1-844-874-8667 or visit www.tritoncanada.ca for a free quote today.