Why Has the Tech Industry Increased Background Checks for Employment?
March 22 2023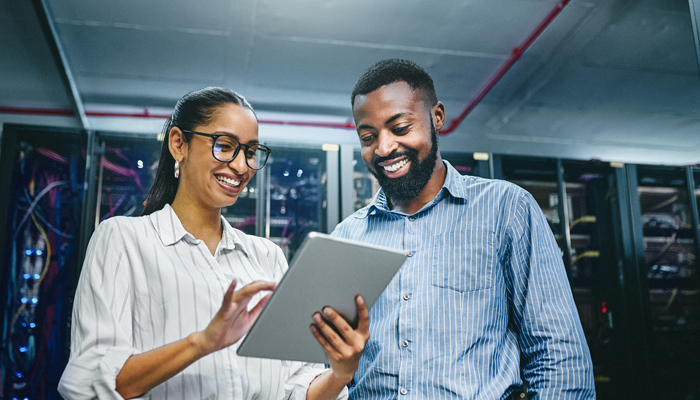 Despite recent layoffs, Canada's tech industry is still desperate to fill vacancies for software developers, data scientists, and other IT roles. A 2021 Information and Communications Technology Council report estimated there will be an additional 250,000 openings by 2025.
Understandably, recruiters in the industry are under immense pressure to fill these openings. However, the risk of rushing the hiring process means taking on a potentially bad hire, which can have many different consequences.
One solution is to request a background check for employment.
Background Checks for Employment in the Tech Industry
Employees in the tech industry have access to sensitive data, intellectual property, and more. This creates the potential for criminal activity such as fraud. A criminal background check shows a person's convictions, arrest warrants, outstanding charges, and other criminal records, so you can see if there are any red flags.
Triton's criminal background check uses information from the RCMP database and can be completed in 15 minutes or less.
Speaking of fraud, the two most common red flags often associated with employee fraud include living beyond their means and financial difficulties.
Credit check verifications provide a snapshot of a candidate's financial behaviour by revealing their financial status, credit rating, reported bankruptcies, collections, liens, and more.
With so many remote work arrangements in the tech sector nowadays, it's important to know your employees aren't spending their time on social media.
Likewise, a social media background check is a great way to see if a candidate is a cultural fit for your organization. They can reveal red flags not normally found using traditional background checks.
Many positions in the tech industry require a great deal of education. Additionally, because these positions pay well, it's tempting for applicants to lie about their qualifications. Applicants can lie about having a degree before it's finished, attending a more prestigious institution than the one they actually attended, inflating their grades, and more.
Education history verifications verify attendance dates, degrees and licenses obtained, and institutions attended to confirm the candidate has the knowledge, skill set, and certification required for the role.
In addition to lying about their education, a job seeker may also misrepresent their job experience. Applicants may lie about how long they were employed somewhere, misrepresent their duties there, and their impact.
An employment background check will confirm a candidate's information, employment history, reasons for departure as well as whether the candidate is hardworking, reliable, and committed.
Industry-Leading Background Checks for Employment
Triton's commitment to innovation makes us the ideal provider for the tech industry. Not only do we offer industry-leading turnaround times, but our solutions can be seamlessly integrated into any of your existing HR software. Let us optimize your onboarding process so your competitors don't scoop up talented candidates before you do.
Visit our website to request a demo today.